Artificial Intelligence, real consequences: How AI is changing the way we live
Keywords:
Artificial Intelligence, Digitalisation, Computer Science, Ethics of Technology, Societal Impact
Synopsis
This project started within the Junior Council (JC) of the TPM AI Lab. The TPM AI Lab was established in 2021 at the Faculty of Technology, Policy and Management (TPM) of TU Delft to consolidate research on AI within and outside TU Delft.
At the TPM AI Lab, we believe the noise around AI can be overwhelming. It is for us, and we believe it is for others too. Recent developments in cutting-edge technology have fueled a new wave of interest in AI research and application, spanning multiple sectors and disciplines. Countless AI techniques, approaches, and tools are being employed or developed for various purposes. Everybody wants to see what AI has to offer. It is difficult to keep track of everything happening in the AI world. At the same time, the enthusiasm for AI is met with scepticism and scrutiny by critical scholars and experts.


Downloads
Download data is not yet available.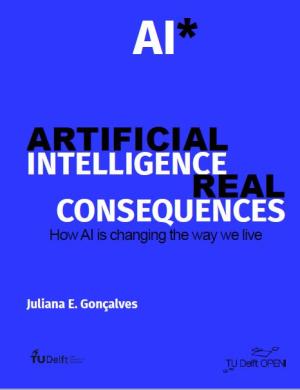 Downloads
Categories
Copyright (c) 2023 Juliana E. Goncalves
License
This work is licensed under a Creative Commons Attribution 4.0 International License.
Details about the available publication format: Download PDF
ISBN-13 (15)
978-94-6366-714-2
Publication date (01)
2023-07-03